Vivekananda Chair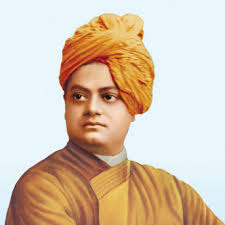 Vivekananda Chair was established to propagate the spirit of nationalism, harmony of religions and pristine glory of our mother land thereby inculcating a spirit of selfless service to the student community in particular. The chair was instituted in June 2013 in Mahatma Gandhi University to enthuse the academic community with the clarion call to awake and regain Nation's prestige.
Activities
Inauguration
The Chair was formally inaugurated on 13.2.2014,by Dr.K.Jayakumar ,Hon'ble Vice Chancellor of the Thunchathu Exhuthachan Malayalam University, Tirur.
Other Activities Undertaken
The Chair has conducted seminars on the different aspects of Vivekananda's life and mission at the Baselius College ,Kottayam ,Marian College, Kuttikkanam, Catholicate College, Pathanamthitta, St.Teresa's College,Ernakulam,Chinmaya Mission Changanassery,Vivekananda Public School,Kurumulloor,Kottayam,Sai Vidyaratna Trust,Trivandrum, Vivekananda Yuva Sangham,Thodupuzha,Brahmakumari's Iswariya Viswa Vidyalaya,Kottayam,Mount Carmel Girl's H.S.Kottayam,Prasara Sanskrit Samajam Kottayam,Tapasya Bala Sahithya Vedi,Kottayam, SNDP Mannanam,Kottayam, Aravinda Vidhya Mandiram Higher Secondary School,Kottayam,Sri Ramakrishna Ashramam,Thiruvalla, Alleppy,M.T.Seminary HSS Kottayam,Orthodox Theological Seminary Kottayam,SNDP Scool Kiliroor,Kottayam.
Besides,the Chair in association with National Service Scheme organize d a National Conference at M.A.College Kothamangalm. Dr.K.Sabukuttan ,Coordinator of the chair presented a paper on Vivekanada on Education.
At a function held in the hall of the Mahatma Gandhi University on the 21st March 2014,the Chair officially handed over 1237 Books collected by it without incurring any expenditure or financial liability to the University. Dr.D.Babu Paul,the former Additional Chief Secretary to the Govt.of Kerala, was the chief guest of the day. .
The Chair also organized an Intercollegiate Personality Development Seminar on 7.10.2015 at BCM College Kottayam.
The chair is quite proud to place on record that by such endeavors it has been able at least partially the noble ideals that motivated the men of vision to establish the chair.