Dr. B.R Ambedkar Chair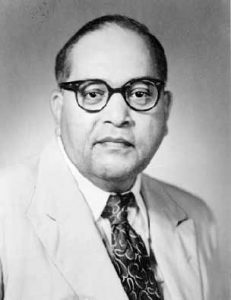 Bhimrao Ramji Ambedkar was the chief architect of the Indian Constitution. Born on 14 April 1891 into a poor Mahar, then untouchable family Ambedkar spent his whole life fighting against social discrimination and the Hindu caste system.He was an Indian Jurist, political leader, Buddhist activist, philosopher, anthropologist and a great scholar.
Ambedkar died on December 6, 1956 at his home in Delhi.His birthdate is celebrated as a public holiday known as Ambedkar Jayanti or Bhim Jayanti. He was posthumously awarded Indias highest civilian award Bharat Ratna in 1990.
A chair was instituted in his name in the University on 8 January 1997.