School of Tourism Studies
Mahatma Gandhi University,Priyadarsini Hills PO,
Kottayam-686560.Tl:0481-2732922, e-mail: sts@mgu.ac.in
website: www.stsmgu.edu.in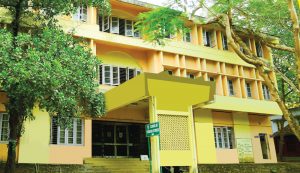 The potential of tourism in the development of society and nation as a whole has been proven beyond doubt. Therefore the onus of giving extra care to this sector lies with all the stakeholders. With the enhancing focus given to the development of this sector,it has become mandatory to look for sustainable growth. Tourism in Kerala has found a niche for itself as an effective instrument for generating employment,earning revenue and foreign exchange, enhancing environment, preserving culture and tradition thereby facilitating overall development. To fulfill this long term requirement, we need diverse tourism products,well developed amenities, effective tourism marketing and knowledgeable and skilled workforce. Human resource development for tourism and hospitality can be met through imparting quality vocational education which encourages students from diverse backgrounds to become highly productive professionals.
Keeping this vision in mind, School of Tourism Studies,a regular statutory department was established in the year 2010 and is envisaged as Centre of higherlearning in the areas of Tourism and Hospitality. It envisages developing tourism professionals with a broad range of applied, technical and interpersonal skills through innovative curriculum and the effective use of latest technological advancements. It also exposes the students to the current practices in the industry through mandatory internship training.Student projects are related to real time tourism management issues with social relevance using a problem solving based learning approach. Students work in small groups to fulfill this in consultation with local tourism/ leisure industry suppliers and design and conduct appropriate research to complete the task. It is to provide students with an opportunity to examine contemporary tourism/ leisure management issues and to apply theory into practice. It intends to offer real and practical value to the students, both as students and future managers. The applied research, extension and consultancy services in the School would also make it a full- fledged learning experience.
The Tourism Business Incubation and Consultancy Cell in the School act as a functional division of the School of Tourism Studies focusing on operational and practical aspects of travel and tourism management.The Cell which is in line with the other such major centres of international universities and tourism institutes explores the possibility of University-Industry-Public sector tie-ups and engagements to ensure sustainable tourism development in the national and international levels. The activities include operational aspects of Travel, Tourism and Hospitality profession like Tourism Resource Mapping, tourism business incubation, destination development services,Consultancy, Research Projects, and rendering of all travel related services.
Academic Programmes
PhD
Master of Tourism and Travel Management (MTTM) with specialization in Aviation Management, Tour Operations and Health Tourism (Duration:two years- 4 semesters).
Innovation in teaching through EDMODO
The School of Tourism studies of Mahatma Gandhi University has recently introduced a new teaching learning interactive tool known as EDMODO, used to connect with teachers from the same field across the globe and to draw from their repertoire of knowledge and experience. EDMODO is an educational tool that takes the ideas of a social network, refines them and makes it appropriate for a class room. Using EDMODO, students and teachers can reach out to one another and connect by sharing ideas, problems, and helpful tips. A teacher can assign and grade work on EDMODO; students can get help from the entire class on EDMODO. EDMODO enriches the teaching learning quality, crossing the barriers of time and place through its superior features like online discussions, online tests, pooling resources, online submission of assignments etc. EDMODO literally takes teaching outside the class room, introduction of the online teaching learning platform is a conscious approach of the University to break away from the conventional teaching and pedagogical practices.
PROGRAMMES
Master of Tourism Management (MTM) with specialization in Aviation Management, Tour Operations and Health Tourism
Duration: two years(4 semesters)
ELIGIBILITY
A student holding Bachelor Degree (10+2+3) with minimum 50% marks in any discipline of this university or any other university recognized by Mahatma Gandhi University is eligible to apply for this academic programme.
MODE OF SELECTION
Qualifying Marks, Entrance Test, Group Discussion and Interview in the ratio of 50:30:10:10 (Total 100). Tourism graduates will be given an additional weightage of 10 marks. The selection is purely on the basis of merit.
NUMBER OF SEATS
22 (2 seats are reserved for international students).
COURSES OF MTM PROGRAMME (Full Time)
| | | | |
| --- | --- | --- | --- |
| Course code | I Semester | Credit | Core/ Elective |
| STS501 | Introduction to Tourism Business | 3 | Core |
| STS502 | Tourism Products | 4 | Core |
| STS503 | Communication Skills and Public relations for Travel and Tourism Industry | 3 | Core |
| STS504 | Hospitality Management | 4 | Core |
| STS505 | Principles of Management for Tourism and Hospitality | 4 | Core |
| STS506 | Travel Geography-World | 4 | Core |
| | Total | 22 | |
Course Code
II Semester
Credit

Core/

Elective

STS507
Sustainable Tourism Development
4
Core
STS508
Tourism Destination Planning and Development
3
Core
STS509
Research Methodology for Tourism
3
Core
STS510
Foreign Language-German/French- I
4
Core
STS511
Organizational Behavior and Human Resource Management in Tourism
3
Core
STS512
Integrated Resort Management
3
Core
STS513
Study Tour, Submission of Study Tour Report and Viva voce
2
Core
Total
22
Course Code
III Semester
Credit

Core/

Elective

STS514
Business Tourism and Event Management
3
Core
STS515
Tourism Marketing and Promotion
3
Core
STS516
Foreign Language-German/French- II
3
Core
STS517
Foreign Exchange Management
3
Core
STS518
Group Project / Individual project
2
Core
STS519
Elective 1 Air transport Operations
4
Elective
STS520
Elective 2 Airport Management
4
Elective
STS521
Elective 1 The Dynamics of Travel Agency and Tour Operation Business
4
Elective
STS522
Elective 2 Tourist Destinations-World
4
Elective
STS523
Elective 1 Basics of Health Tourism
4
Elective
STS524
Elective 2 Healthcare Management
4
Elective
Total
22
Course Code
IV Semester
Credit

Core/

Elective

STS525
Elective 3 Air Ticketing and Electronic Booking Tools
4
Elective
STS526
Elective 4 Cargo Management
4
Elective
STS527
Elective 5 Aviation Management and Marketing
4
Elective
STS528
Elective 3 Special Interest Tourism
4
Elective
STS529
Elective 4 Transport Operations – Road, Rail and Cruise
4
Elective
STS530
Elective 5 Inbound and Outbound Tour Operations
4
Elective
STS531
Elective 3 Health Tourism and Ayurveda
4
Elective
STS532
Elective 4 Spa Management
4
Elective
STS533
Elective 5 Medical Tourism
4
Elective
STS534
Tourism Industry Study(TIS) Report & Viva voce
4
Elective
STS535
Comprehensive Viva voce
2
Core
Total
18
FACULTY
Dr.Robinet Jacob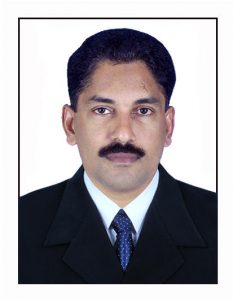 Tel:(O)91-481- 2732922
Mob: 91-9447238029
E-mail: robinetjacob@gmail.com
Dr. Robinet Jacob,Associate Professor & Head, School of Tourism Studies, specializing in the issues of Sustainable tourism, health tourism and international air fare ticketing, he has a teaching experience of fourteen years. He has contributed several articles in national and international journals. He is the author of three books titled New Facets of Tourism Management, Indian Tourism Products and Health Tourism and Ayurveda published by Abhijeet Publications, New Delhi. He has presented papers in five international conferences and many national seminars. He has prepared course material for universities like Uttarakhand Open University and Madurai Kamaraj University. He has associated with Indira Gandhi National Open University (IGNOU) as Research Guide.
Robinet Jacob secured his Master of Tourism Administration (MTA) from APS University, Rewa in 1996. He obtained his PhD degree from HNB Garhwal University on the theme Tourism Development in Kerala: Emerging Trends and Strategic consideration with special reference to Ayurvedic Tourism. He holds M.S (Psychotherapy and Counseling), passed IATA- UFTAA Advanced and Standard courses and was awarded International Travel Consultant status by IATA.
He has been a member of several academic bodies such as Board of Studies in Travel and Tourism and Faculty of Commerce and Management Studies in Kannur University, Calicut University, Mahatma Gandhi University and Madurai Kamaraj University. He has served examination boards of HNB Garhwal University, Banarus Hindu University, Kannur University, Christ University, Calicut University, Madurai Kamaraj University and Mahatma Gandhi University in different capacities.